Description
RESPONDING TO POPULAR DEMAND, MOLA-MOLA IS BRINGING OUT THE FAMOUS DISCRETE DAC FROM THE MAKUA AS A SEPARATE.
Mola Mola's Tambaqui DAC is the perfect upgrade for owners of complete high end systems who want to retain the characteristic sound of their existing preamplifier whilst lifting their digital sources to another level. "Digital That's As Good As Analogue." Thanks to the addition of lossless digital volume control and being Roon Ready, it is also the ideal cornerstone of a minimalist audio system for music lovers who have moved on to digital but crave the full performance of the analogue original. This DAC, combined with a pair of Mola-Mola Kaluga monoblocks constitutes the finest digital replay chain available, irrespective of price. 
"Analogue That's As Good As Digital."
THE MUSIC PLAYER FOR MUSIC LOVERS
Roon transforms the experience of browsing music. Artist photos, credits, bios, reviews, lyrics, tour dates, and composers are located automatically, then interconnected by links to build a surfable, searchable digital magazine about your music collection.
And Roon finds all the same links between your personal files and the millions of tracks available on TIDAL, so you can start with the music you know, then explore and discover new music from the world beyond your collection.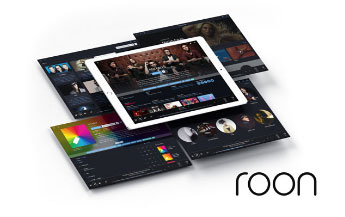 KEY FEATURES
OPERATING PRINCIPLE
PWM DAC with 32-stage discrete analogue FIR output stage. Avoids "sigma delta" tones and "R2R" glitch and low-level linearity errors.
Asynchronous upsampling to 3.125MHz/32 bit. 7-th order noise shaper clearing 80kHz band. Each input rate has an optimized upsampling filter chain.
I/O
Optical (Toslink)
S/PDIF (Cinch)
AES/EBU (XLR)
USB type B
Ethernet (Roon Ready)
Bluetooth (A2DP, APTX) 
I²S over HDMI 
Balanced output
Headphone output (6.3mm Jack, Balanced XLR) 
2 programmable trigger outputs
SUPPORTED FORMATS
PCM up to 384 kHz /32 bits (>192 kHz and >24 bits via USB and Roon only)
DoP and Native DSD up to quad speed (USB and Roon only)
PERFORMANCE
Full-Scale Output Level (XLR): 18dBu
Full-Scale Output Level (headphone): 11dBu
Signal to Noise Ratio: 130dB
THD, IMD: not measurable (estimated -140dB)
Bandwidth: Up to 80kHz (apodizing response)
Integrated jitter: <1ps from 10Hz upwards, <300fs from 1kHz upwards
Jitter rejection: >80dB at 1Hz after 20 seconds of loc
CONTROL
4 programmable presets
Premium Remote Control
Mola Mola Remote app